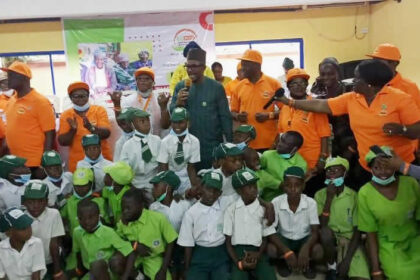 A non governmental organization, 60plus Advocacy Initiative, has embarked on an awareness campaign to revive the culture of caring and helping the elderly in the society.
The awareness campaign which was kicked-off in Lagos with a quiz competition to sensitize some primary school pupils selected from twelve schools on Lagos Island is to enable the senior citizens lead a comfortable and dignified life, while also passing on morals and ethics which will ultimately make the society a better place for all.
According to the Chairman of 60plus Advocacy Initiative Governing Council, Mr Adeyinka Obalade the campaign tagged "Respect and Help for the elderly" is aimed at checking the decline in the care of the elderly in Nigeria, beginning from the very young.
"The culture of respect for the elders must not be lost, we decided to catch them young so that they will also pass it on to their peers and while growing up, to the next generation too, we are going to do more, for example, an elder wants to cross the road, bit nobody wants to wait for them, that is not what is expected of us, so we will be going to other schools, secondary schools and even markets to create awareness" he said